"It is all about great memories and natural and timeless wedding photos."
Sylvia – The Owner and Head Photographer @ Spellbound Photography
Hello and Welcome.
I'm Sylvia and I am a Dublin based photographer capturing Irish weddings all over Ireland.
I am all about people and so if you want a photographer to capture
the essence of your wedding,
the joy and emotions of the day
in an effortless and timeless way
you have come to the right place.
my approach to weddings.
 is rather simple
The ultimate goal is to create the most beautiful and honest visual story
of one of the best day of your life.
A visual story of your wedding day in a way that will stand the test of time well and will look as beautiful now as it will in 20 years time.
I mix styles: I love documentary reportage of your big day mixed with loads of elegant and effortless portraits thrown into the mix, with a dollop of candid details from through out the day and epic, absolutely epic dancefloor shots!
I photograph weddings because…
I believe in the importance of photography and what it will mean to you with every year that passes by until one day,
these photographers will become priceless and irreplaceable.
I love working with couples who understand the value of memories.
You said ' YES' or asked ' WILL YOU… ?' and now you are on a look out
You will have a couple of things to organise  but once you have chosen your wedding date and decided on where you would like to marry each other,
this is when you should drop me a line.
2023 is now open for bookings 
ARE WE A GOOD FIT?
First things first, play press and see if you feel it!
If you like what the following slideshow is made of – that is fantastic.
We are on the same page and I would love to hear more about your plans.
 YOUR WEDDING DAY BY SYLVIA
I love how different every wedding is.
My goal is to capture the day as it naturally unfolds.
On the wedding day, I usually arrive 2 hours before to the ceremony and photograph in a documentary manner.
I only step in offering a bit of guidance if needed or during family and couple's portraits.
Every stage of the wedding day is as significant to me as when you say your vows.
I look for not only these beautiful looking moments showcasing your wedding dress or stunning flowers, but also the more backstage events which you may not even notice on the day.
These will become a true feast to your eyes and become very treasured visual memories that will stay with you for many years to come.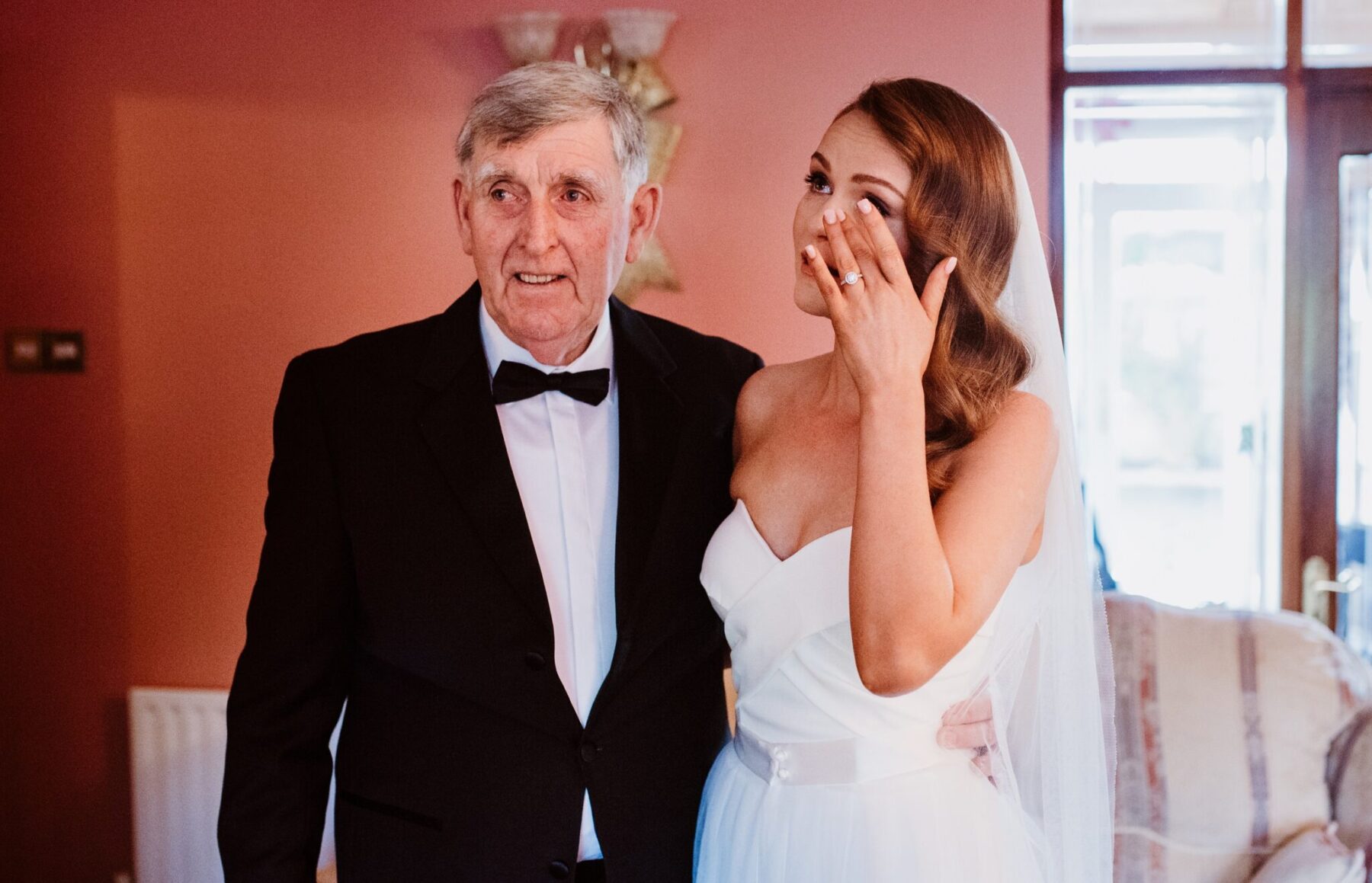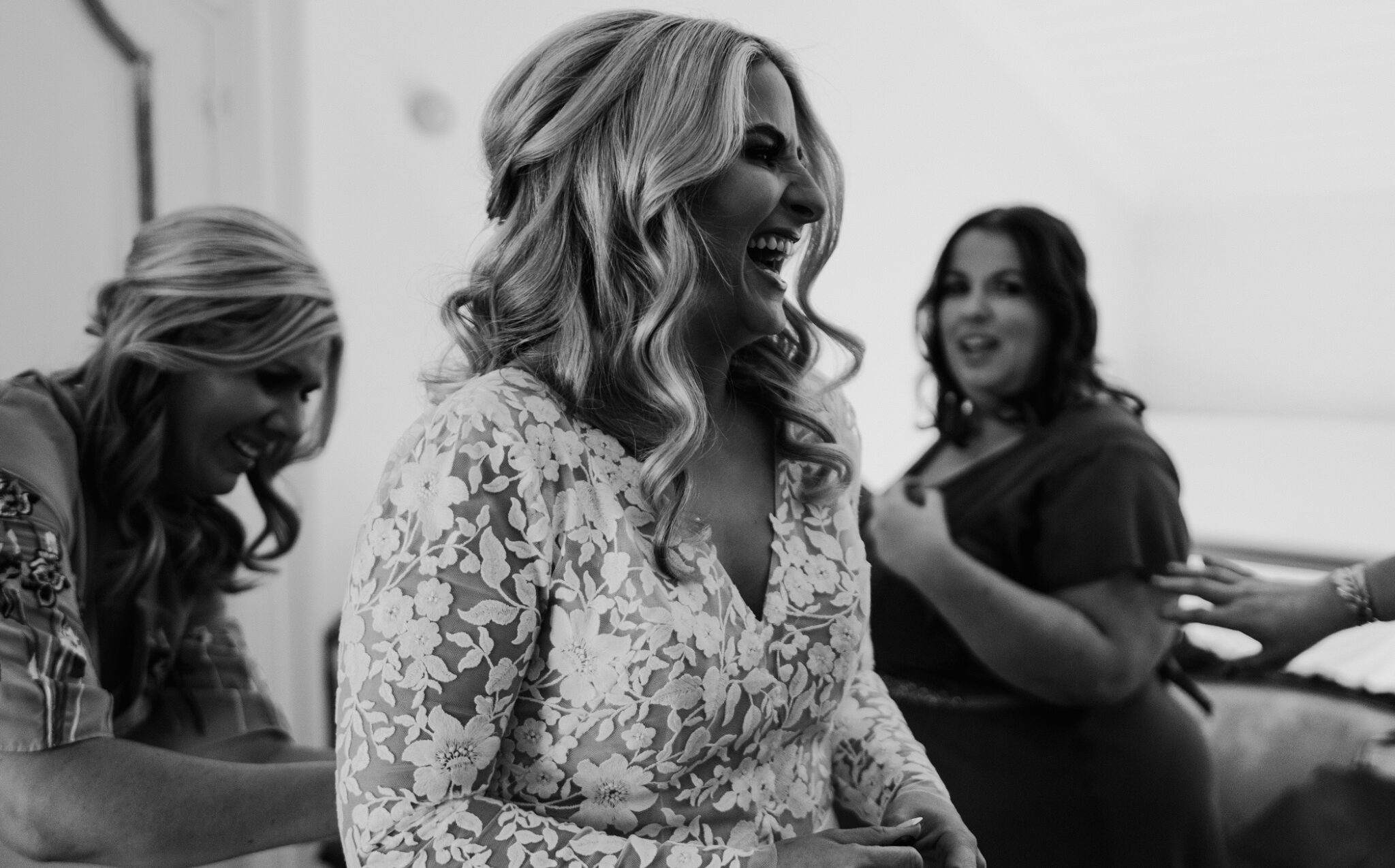 Photographing a number of story telling photographs and my hands off approach are the key in capturing that vibe of your wedding day
You just need to focus on each other.
It really is THAT SIMPLE
GUIDING NOT POSING
I will offer guidance during Couple or Family portraits, if needed, but mainly to ensure we make
the most of the locations and light.
There rest will be captured as-it-happens in a very relaxed and candid manner.
Your wedding photographs: What you will receive from me is a large collection of natural,  dynamic, creative and romantic images. It will be a photographic reportage of your day including macro shots of your bridal details,  mixed with the action shots, backstage guests photographs and a lot of beautiful portraits thrown into the mix.
For the majority of the day, I will be floating around taking candid photographs of you and your guests.
The secret to amazing wedding photographs in my opinion is
HAVING THE BEST DAY OF YOUR LIFE!
It is that simple